Zefiro Methane Acquires Pennsylvania-Based Oil/Gas Well-Plugging Company Plants & Goodwin
VANCOUVER, MAY 19, 2023 - ZEFIRO METHANE CORP. (the "Company", "Zefiro", or "ZEFI") is pleased to announce that it has acquired a majority ownership stake in Plants & Goodwin, Inc. ("P&G"), a third-generation family business with more than 100 employees that specializes in oil and gas plugging and abandonment operations in New York, Pennsylvania, Ohio, and West Virginia. Zefiro expects this acquisition to position the Company to realize a strategy that includes being an integrated abandonment company for the oil and gas industry, decommissioning harmful abandoned wells as well as measuring, quantifying, and abating methane emissions, which affect the earth's ecosystem in addition to the local communities in which orphaned and abandoned wells are located. With millions of such wells across the United States, in 2022 the Department of the Interior allocated USD $4.7 billion in funding to help plug orphaned oil and gas wells1.
By making this acquisition, Zefiro becomes a "boots-on-the-ground" player for the abatement of emissions in the oil and gas industry in the United States. As a first mover in combining well-plugging with the origination of offsets, Zefiro will be able to quantify the amount of emissions its well-plugging projects have prevented long-term (as verified by third-party registries), allowing high-quality carbon credits to be brought into the market by Zefiro's offset commercialization group, which consists of team members who formed J.P. Morgan's carbon trading desk in 2008.
Based in Pennsylvania (where the first U.S. commercial oil well was drilled in 18592), P&G was founded in 1970 by Paul Plants and George Goodwin as a provider of "turn-key" solutions for onshore natural gas exploration and production in the Marcellus and Utica basins. P&G provides vertically integrated solutions for plug and abandonment operations, upstream workover, well completions, and cementing services. Additionally, P&G owns all of its cementing equipment, transportation assets, and construction machinery.
In connection with this acquisition, Luke Plants will succeed his father, Steve Plants, as P&G's Chief Executive Officer, bringing P&G into its third generation of family executive leadership. Steve Plants will remain with P&G as President of Abandonment Operations.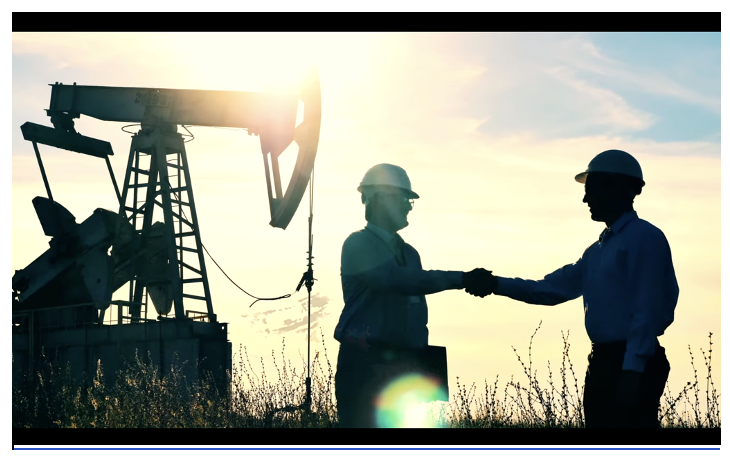 For more than 50 years, P&G has been providing services in the oil and gas industry to include plug and abandonment operations, upstream workover, well completions, and cementing services. More information about P&G can be found on its website by clicking here, or by watching P&G's corporate video by clicking on the thumbnail above or clicking here.
Readers using news aggregation services may be unable to view the media above. Please access SEDAR or the Investor Relations section of the Company's website for a version of this press release containing all published media.
Zefiro Chief Executive Officer Curt Hopkins commented, "We are excited about making P&G part of the Zefiro family as we pursue our mission to reduce methane at the wellhead. Over more than 50 years of operation, P&G has established a robust arsenal of equipment and a top-tier team of personnel who can complete oil and gas wells efficiently and promptly in accordance with industry standards and safety regulations. As a family business P&G has earned its stellar reputation throughout the Appalachian region, and we look forward to working together to generate long-term value and impact."
P&G Chief Executive Officer Luke Plants commented, "Nowadays, end-of-life well operations are about far more than just 'finishing the job' for oil and gas companies. Plugging wells has a very far-reaching impact now that we know more about what happens when wells are left orphaned and abandoned. Not only do the carbon and methane emissions from these wells cause damage to the earth's atmosphere, they can also be harmful to nearby communities. It is a mistake to believe that inactive oil and gas wells are merely holes in the ground. The gases they emit can get into residential homes, contaminate the water supply, and even cause explosions. We are thrilled about joining Zefiro to uncover new value from our well-completion projects and enhance the commercial viability of solving the emissions problem which is complex and far-reaching, and affects countless millions of Americans' lives."
Zefiro's Founder & Chairman Talal Debs, PhD., said, "Zefiro's strategy is to integrate real (physical process) innovation with new forms of capital, through the 'environmental' credit markets; the result will be a new kind of enterprise. By enlisting veteran operators like Plants & Goodwin, we are taking the first big step to making our unique vision a reality."
Sources
1 - Biden-Harris Administration Releases Final Guidance on New Orphaned Well Program (U.S. Department of the Interior), April 12, 2022
2 - How the American Oil Industry Got Its Start (TIME Magazine), August 27, 2015
On behalf of the Board of Directors of the Company,
ZEFIRO METHANE CORP.
"Curt Hopkins"
Curt Hopkins, CEO
For further information, please contact:
Zefiro Investor Relations
1-800-274-ZEFI (1-800-274-9334)
investor@zefiromethane.com
About Zefiro Methane Corp.
Zefiro develops methodologies to reduce methane emissions by plugging orphaned and abandoned oil/gas wells, while originating carbon credits. Under executive leadership to include the former carbon market team at J.P. Morgan, Zefiro actively deploys crews to decommission wells throughout the United States. With unprecedented global demand for carbon offsets as corporations and institutions work towards net-zero targets, Zefiro is strategically aligning with industry leaders for a greener future.
Forward-Looking Statements
This news release contains "forward-looking information" within the meaning of applicable Canadian securities legislation. Forward-looking information is often, but not always, identified by the use of words such as "seeks", "believes", "plans", "expects", "intends", "estimates", "anticipates" and statements that an event or result "may", "will", "should", "could" or "might" occur or be achieved and other similar expressions. Forward-looking information in this news release includes statements regarding the Company, the Company's business, the industry in which the Company operates, the Company's opportunities, strategies, competition, expected activities and expenditures as the Company pursues its business plan, the adequacy of the Company's available cash resources and other statements about future events or results. The forward-looking information reflects management's current expectations based on information currently available and are subject to a number of risks and uncertainties that may cause outcomes to differ materially from those discussed in the forward-looking information. Although the Company believes that the assumptions and factors used in preparing the forward-looking information are reasonable, undue reliance should not be placed on such information and no assurance can be given that such events will occur in the disclosed timeframes or at all. Factors that could cause actual results or events to differ materially from current expectations include: (i) adverse general market and economic conditions; (ii) changes to and price and volume volatility in the carbon market; (iii) changes to the regulatory landscape and global policies applicable to the Company's business; and (iv) other factors beyond the control of the Company. The Company operates in a rapidly evolving environment where technologies are in the early stage of adoption. New risk factors emerge from time to time, and it is impossible for the Company's management to predict all risk factors, nor can the Company assess the impact of all factors on Company's business or the extent to which any factor, or combination of factors, may cause actual results to differ from those contained in any forward-looking information. The forward-looking information is based on a number of assumptions, including assumptions regarding general market conditions, the availability of financing for proposed transactions and programs on reasonable terms, and the ability of outside service providers to deliver services in a satisfactory and timely manner. The forward-looking information included in this news release are made as of the date of this news release and the Company expressly disclaims any intention or obligation to update or revise any forward-looking information whether as a result of new information, future events or otherwise, except as required by applicable law.
Statement Regarding Third-Party Investor Relations Firms
Disclosures relating to investor relations firms retained by Zefiro Methane Corp. can be found under the Company's profile on http://sedar.com.